Seminar Series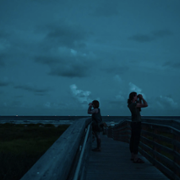 IBIO Seminars, Tuesdays once a month, 3:00 – 4:00 pm EST
Contact Elizabeth Tinsley-Johnson at etinsley@msu.edu for Zoom information.
Please join us for a virtual MSU Integrative Biology Seminar:
Tuesday, April 19 at 3:00 pm EST
Stay on for an informal chat about science communication after the seminar!
Dr. Bridgett vonHoldt, Associate Professor, Department of Ecology & Evolutionary Biology, Princeton University
Host: Rachel Toczydlowski – Please get in touch with Rachel (rhtoczyd@msu.edu) to arrange meetings with Dr. vonHoldt
Genetic admixture in North American canids: The legacy and the future
The red wolf was considered extinct in the wild by 1980 and was one of the first species to be listed on the Endangered Species Act. The last red wolves were captured along the Gulf Coast in the mid-1970s, where they hybridized with coyotes, to establish the captive breeding population. The red wolf is facing a pivotal time as their recovery program in North Carolina is faltering after a decade of drastic population declines resulting in just 10 known wild red wolves as of Feb 2022. The species may soon be restricted to zoo facilities and the Species Survival Plan breeding program. However, red wolf ancestry persists in local coyotes and could be leveraged by genomic innovations to support species persistence. I will share with you my interest in learning about red wolf conservation genetics through the perspective of the coyote genome. The recent discovery of red wolf ghost genetics could be a significant turning point for red wolves, which are in dire need of both public support and innovative genomic resources to understand and augment the scope of their genomic diversity. Together, this work presents an unprecedented system that conservation efforts can leverage to expand and enrich the breeding program of the endangered red wolf, as well as broaden our species concepts and the boundaries around species conservation efforts.