2017 Conservation Medicine in New Zealand Study Abroad Recap
Release Date: Apr 5, 2017
Categories: Edu Abroad: Conservation Medicine, Undergrad News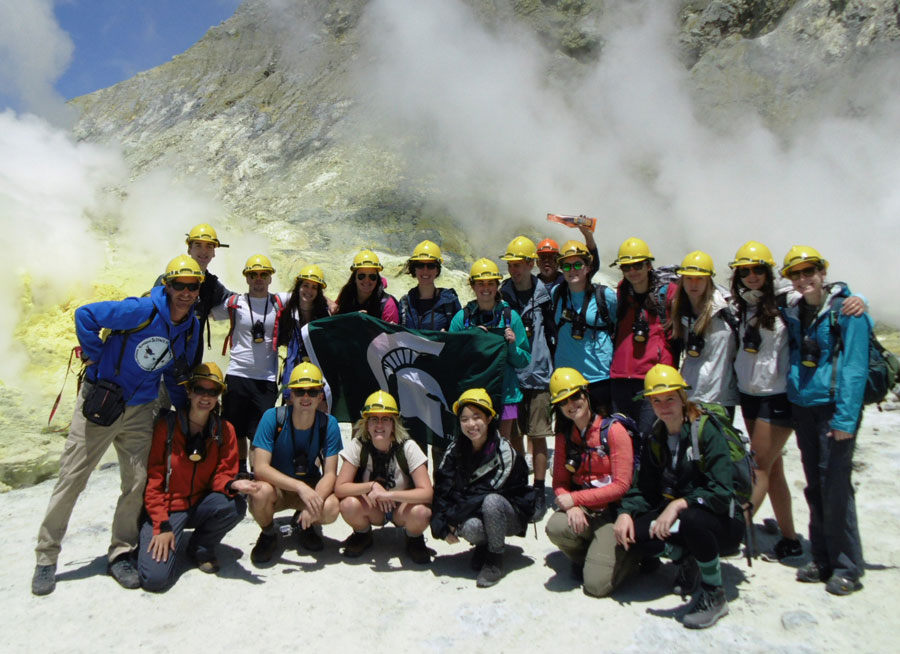 A new semester-long, global educational initiative was successfully completed Spring semester 2017 in New Zealand and provided students with a unique opportunity for laboratory research, field studies, and cultural integration.
The Conservation Medicine in New Zealand program provided students with a fundamental understanding of the interconnected components of health while gaining research and communication skills. The students worked with leading researchers, government agencies, and local communities to facilitate global health initiatives.
The students began a whirlwind tour of scientific, academic, and adventurous exploration of stunning locations ranging from active volcanoes to glaciers, temperate rainforest, caves, and fjords.
Starting in the North Isla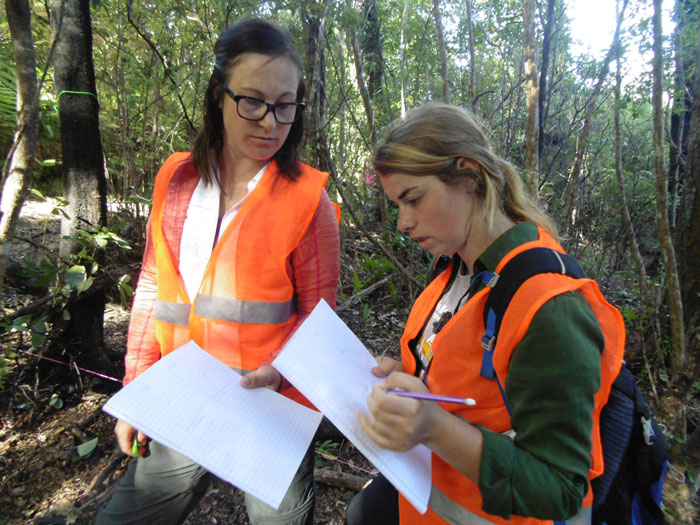 nd, the students collected and analyzed soil samples to identify novel antibiotic compounds to help fight against the global issue of antibiotic resistance- employing skills spanning molecular techniques to bioinformatics.
Next, the students went "off the grid" to a field camp in the Marlborough Sounds in the South Island to survey snail communities and hunt for Giant Snails. It was this endeavor that launched the students into local celebrities- having their efforts picked up by local, national, and finally international media outlets. Students enhanced the necessary skill of explaining complex scientific information to a wide audience, which is vital for the future of science. You can view the full experience through the daily blog, websites, and videos they created while on site.
Weaving the academic concepts into the experiential learning helped students to move toward a greater understanding. "It is incredible to see the things these students accomplished, and how much they grew personally and professionally while on the course. We couldn't be more proud of our 'mobile family'."
For more information about the course, please contact the instructors: Jeanette McGuire (mcguir35@msu.edu) and Nathan Hoturoa Gray.
Share this story