Clara Lepard's Undergraduate Research Experiences Have Contributed to Her Success
Release Date: Apr 5, 2017
By Kat Shupe & Clara Lepard
Despite her many interests, Clara Lepard knew that her future would be in science. "I've wanted to be a zoologist since I was about ten years old," she said. Her childhood career aspirations were re-affirmed during her participation in MSU's Behavioral Ecology of African Mammals (BEAM) Study Abroad Program in 2016.
Undergraduate research was pivotal for Clara's success at Michigan State University and beyond. As a professorial assistant, Clara had the incredible opportunity to jump start her research career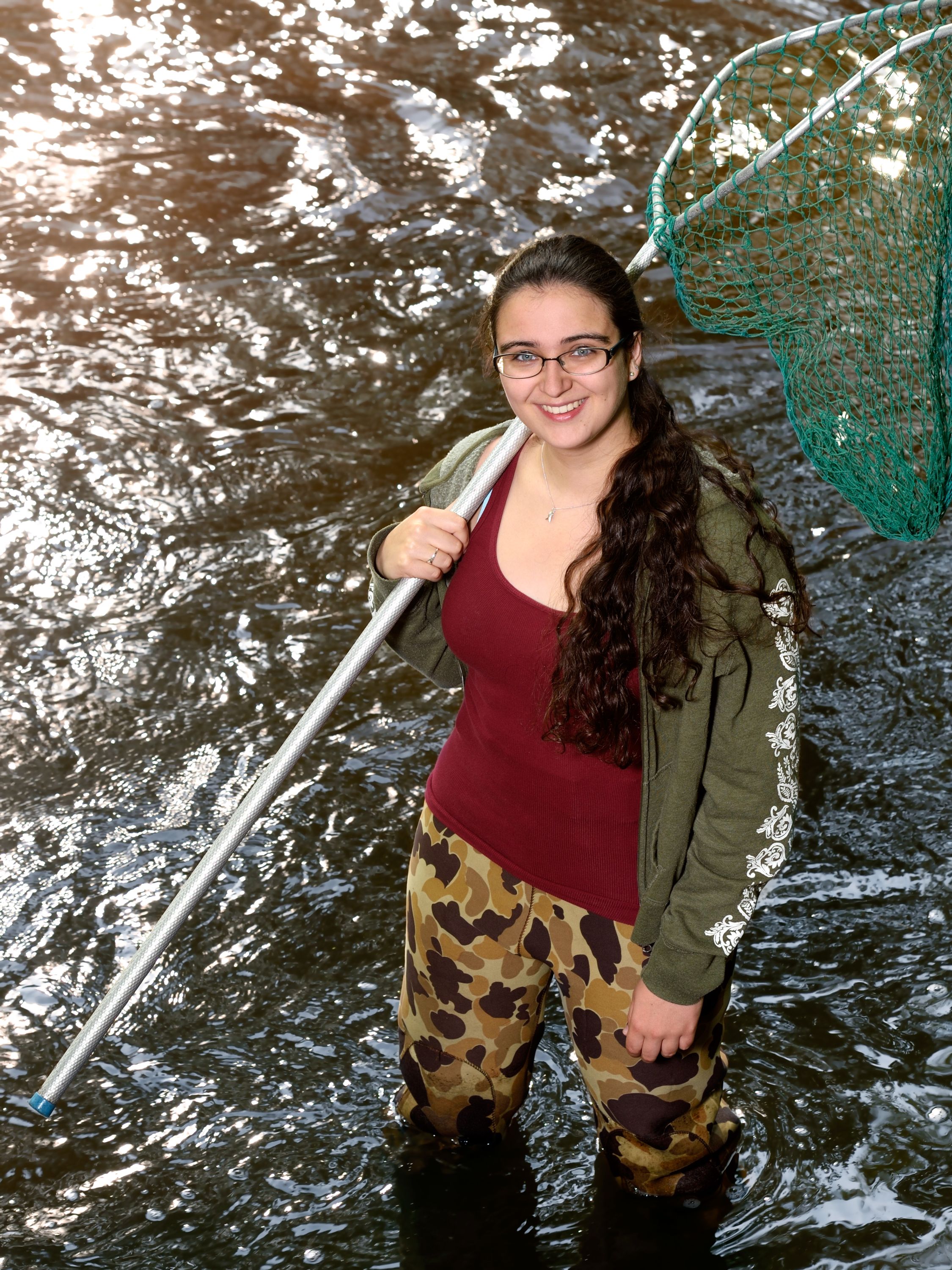 . "Getting involved in research starting freshman year has shaped my career in monumental ways," Clara explained. "It gave me connections, experience, and credibility as a young scientist."
Clara established an impressive, research-based resume at MSU. Not only was she was actively involved in six research labs throughout her undergraduate career, but she presented her research twice at MSU's Undergraduate Research and Arts Forum (UURAF). Clara's presentation about the long-term effects of lampricide application on the metamorphosis of sea lamprey won first place at UURAF in 2015. Clara is also first author on a publication under peer-review in the journal, Biological Conservation.
Clara was a leader in the Michigan State community. She held numerous leadership positions, including secretary of the Mason-Abbot Hall Government and peer educator for the Sexual Assault and Relationship Violence Prevention program. For three years, Clara worked as a Resident Assistant in a campus residence hall. "As a Resident Assistant, I had an incredible experience developing as a leader and a problem solver," Clara said. Clara also the unique opportunity to promote the College of Natural Science by sharing her research and classroom experiences with MSU alumni and donors In her role as a Dean Research Scholar.
Clara has been a recipient of many scholarships and awards. Numerous scholarships, including the College of Natural Science's Undergraduate Research Support and Study Abroad Scholarships, provided financial support for her undergraduate research and study abroad experiences. She was an MSU nominee for the Udall and Marshall Scholarships, both prestigious and highly competitive national scholarships.
In 2017, Clara was one of three seniors awarded the Outstanding Academic Achievement and Promise in Zoology Award winners. "This award is an affirmation that I have committed mys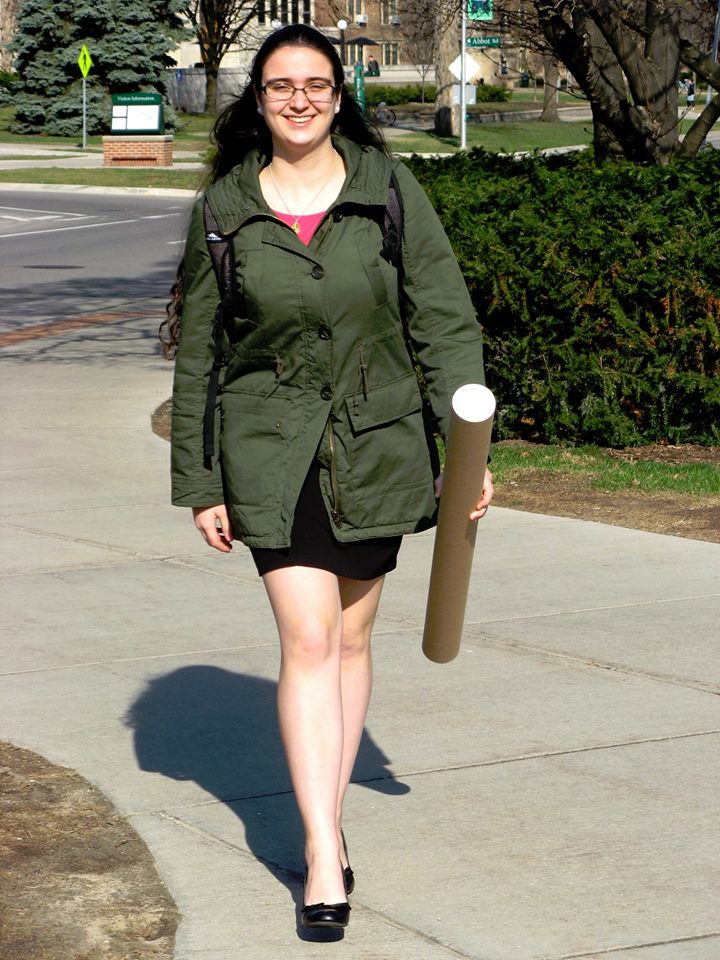 elf to my career and that my determination has not gone unnoticed," Clara admitted. "In competitive STEM fields, sometimes it's easy to feel like you're being outshined or that you will never reach the level of success your mentors and professors have." She continued, "This award is a reminder that I have what it takes to make a fulfilling career doing what I love."
During summer 2017, Clara will be working with MSU's Research on the Ecology of Carnivores and their Prey (RECaP) Lab in Uganda studying how lions impact the behaviors of the species around them and thus, the ecosystem as a whole. Read her Zoologist Abroad blog for more details. Then she will begin a graduate program in Zoology at the University of Oxford under the supervision of Professor D.W. Macdonald. "In the long term, my goal is to research carnivore behavioral ecology," Clara said, "And develop community-based solutions to human-carnivore conflicts."
­Clara has achieved great success in her time at Michigan State and we look forward to seeing her solve the complex problems that come with the dynamic relationship between people and carnivores.