Interning at Loggerhead Marinelife Center
Release Date: Oct 2, 2019
By Joshua Simmonds, Zoology Major
As an aspiring marine biologist and marine ecosystem manager, I require experience in the field. Unfortunately, it can be difficult to find opportunities in marine biology in Michigan. To gain valuable field experience, I partook in an internship at the Loggerhead Marinelife Center, a sea turtle hospital in Florida, last spring. During my internship at the Loggerhead Marinelife Center, I participated in the conservation and research departments. I learned a variety of skills in each department, and that experience has given me confidence in my abilities.
As a member of the conservation department, my primary goals were to keep the nearby beaches clean and assist with sorting debris and fixing parts of the Juno Beach Pier. My daily duties included sorting the items found during beach clean-ups, such as plastics, food wrappers, metal objects, glassware, and "other" objects (odd items like toilet seats, dolls, animal traps, and more). I also had to separate monofilament line from braided wire and remove all fishing accessories (lures, sinkers, etc.) so the line could be recycled. I typed weekly blog entries for Loggerhead Marinelife Center's conservation blog, assisted with beach clean-ups, and even supervised the volunteers at times. To aid the Juno Beach Pier, I emptied the cigarette and monofilament bins, repainted the equipment, and performed weekly water tests; the contents of these tests were sent to NOAA as part of an ongoing Red Tide management program. I performed these duties for about six weeks before I began working with the research department, which oversees all things related to sea turtle breeding.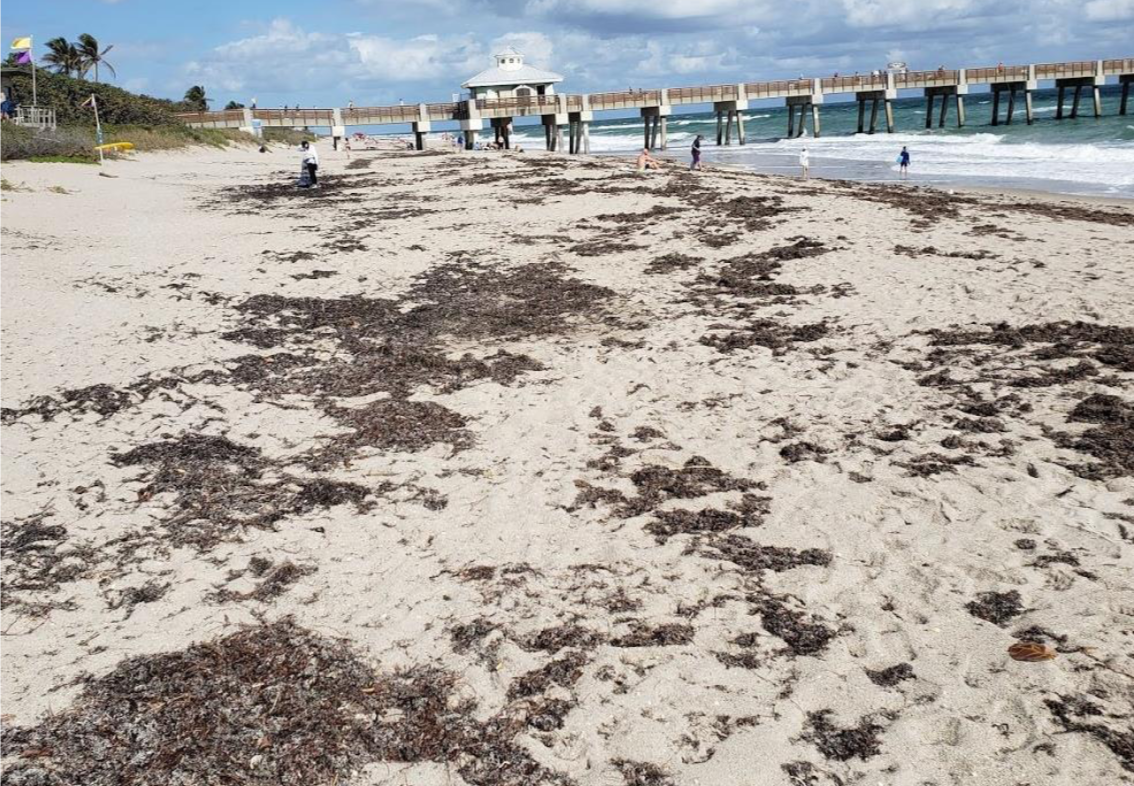 While assisting the research department, I located sea turtle nests (namely Leatherback and Loggerhead nests). When a nest was located, I helped dig for eggs and mark where the nest was. I also learned how to use several tools, such as a compass, a laser viewfinder, and an all-terrain vehicle (ATV). My supervisors and I monitored three different beaches and ended up finding many nests over the remainder of my internship.
In conclusion, I had a great time interning at LMC. My experience there allowed me to learn more about the tools and methods used for marine conservation and sea turtle rejuvenation. I recommend the internship for students looking for experience in marine biology, sea turtle conservation, marine conservation, and marine ecosystem management.