Kay Holekamp Becomes an Inaugural Award Winner
Release Date: May 15, 2017
Kay Holekamp, University Distinguished Professor of Integrative Biology, has been selected as the inaugural recipient of the Graduate School Outstanding Faculty Mentor Award. This award was developed to formally recognize good mentoring practices at Michigan State University.
Kay is one of the world's leading behavioral ecologists. Research in her laboratory investigates how social, ecological, and endocrine variables interact during an individual`s early development to influence its adult behavior and its fitness. Since the early 1990's, a second focus of Kay's work has been on the selection pressures promoting the evolution of sophisticated cognition and large brains in animals. Although she works mainly with spotted hyenas, Kay and her students have also studied ground squirrels, coyotes, lions, and many other mammalian carnivores. She was elected to the American Academy of Arts and Sciences in 2015.
Kay has been mentoring students for more than 20 years. Throughout this time, she has made both a personal and professional impact on the lives of MSU students. "Most people know that Kay leads one of the largest and most successful lab groups at MSU and one of the largest and most successful graduate training programs, Ecology, Evolutionary Biology, and Behavior (EEBB)," said Integrative Biology chair, Tom Getty. "What many people don't know is how incredibly generous Kay is to the students of her colleagues." He continued, "Kay's professionalism and generosity m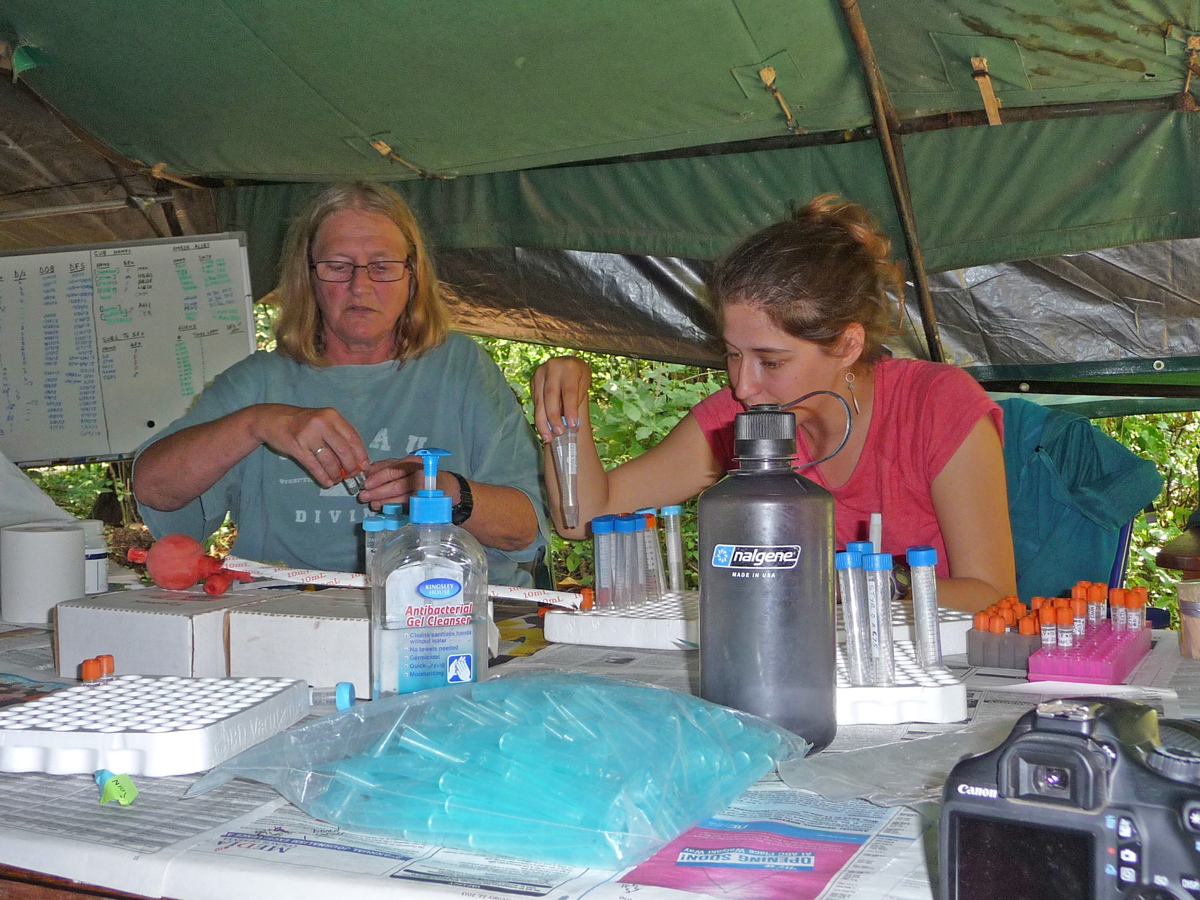 ake MSU, EEBB, and IBIO great places for all of our graduate students. I am grateful to Kay for her selfless efforts and I am very pleased to see those efforts highlighted by this award."
Within her own lab, Kay fosters a supportive and collaborative atmosphere. As a mentor, she helps her graduate students grow as scientists by providing "thoughtful and exhaustive feedback" on professional and personal topics and helps them develop research collaborations with scientists at other institutions. Kay also trains her graduate students to be effective mentors. Her award nominees indicated that, not only does Holekamp model how to mentor, but she encourages them to practice these skills by including undergraduates in all stages of their research.
"I am both honored and humbled to be the first recipient of this award," Kay admitted, "Particularly because there are so many other terrific mentors of graduate students on the MSU campus. I am extremely fortunate to be able to attract outstanding graduate students to my lab. It is hard to mess up too badly as a mentor when you have the best grad students imaginable."
As her nominees pointed out, "While the marks of a superb scientist are quickly identifiable on their CV, the marks of a superb mentor are far less obvious." They went on, "Kay's distinguishing habits include a respect for all persons and never-ending willingness to help. Such actions are not only time-consuming, but they are also selfless…Kay engages in such mentorship activities, both in the traditional sense within academia as well as in non-academic settings, routinely and without a second thought."
Holekamp has been awarded $3,000 to support mentoring activities. She will also receive an engraved plaque in honor of the award.