Olivia Guswiler Awarded Financial Support to Study Predator Adaptations
Release Date: Dec 21, 2016
Categories: News: Undergraduate Research, Undergrad News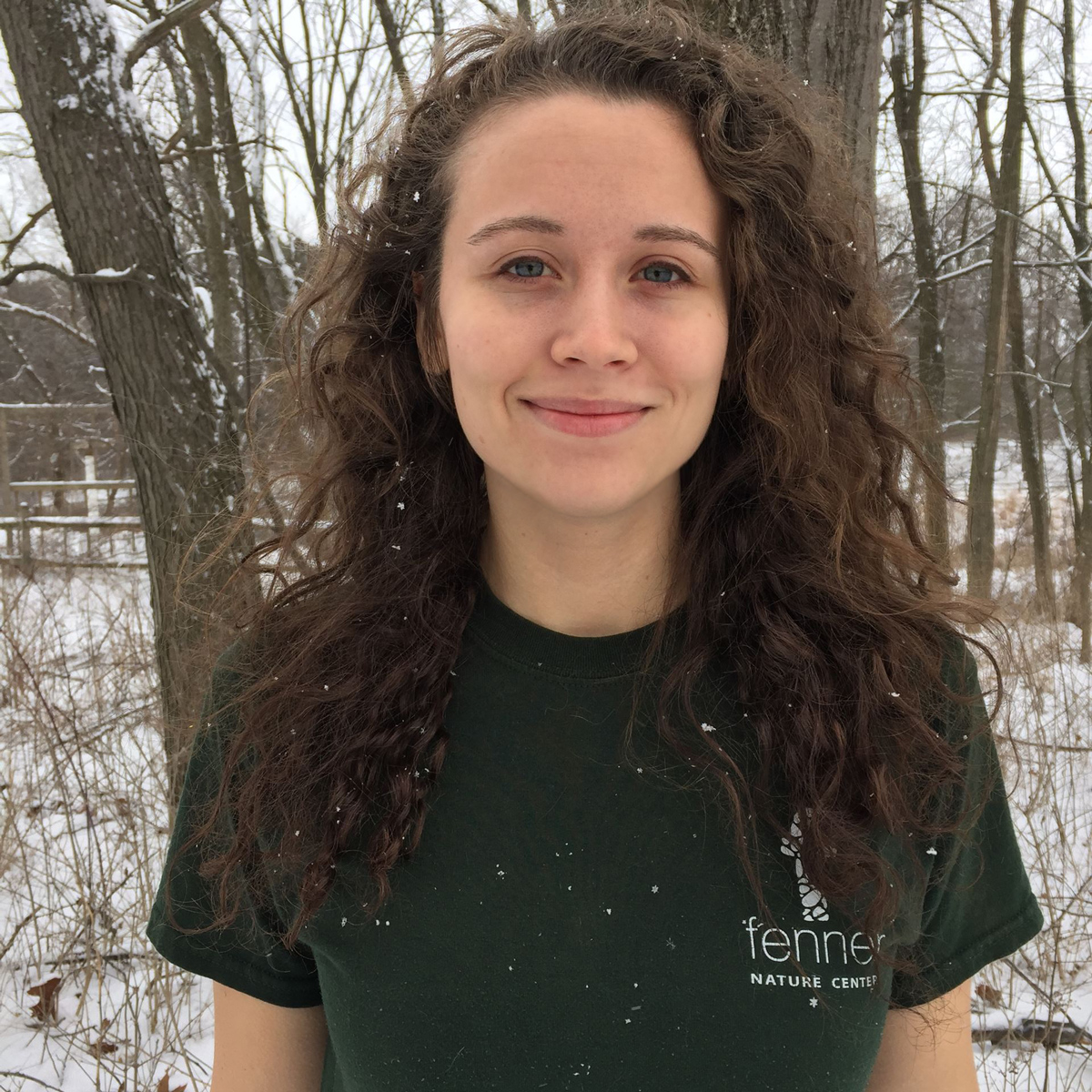 Zoology major, Olivia Guswiler, has been awarded the 2016 Dr. Marvin Hensley Endowed Scholarship Fund in Zoology. Olivia came to Michigan State University as a transfer student from Grand Rapids Community College to study Zoology in 2015. Olivia's career goal is to conduct field-based research that will help conserve the natural world.
The Dr. Marvin Hensley Endowed Scholarship Fund in Zoology Award is for students majoring in Zoology. Its goal is to further the disciplines of zoological and biological science by providing financial support for students pursuing education in vertebrate zoology with an emphasis on field study. One scholarship is awarded each year. Undergraduate recipients are selected based on: (1) enrollment in undergraduate studies in the Department of Integrative Biology throughout the proposed project period, (2) an outstanding academic record, (3) the proposed research project is related to invertebrate biology and/or vertebrate zoology with emphasis on field research, and (4) financial support may be considered. The amount of the award in 2015 was $6,000.
"I was fortunate enough to be working with Dr. Matthew and Dr. Ashlee Rowe in their lab to gain research experience when the Hensley Award came up in conversation," Olivia explained. "Without this scholarship, I would not have the funds to conduct my own research this summer, something that will immensely aid me in my goals of attending a top graduate school to continue my studies as a graduate student."
This summer Olivia will study the predator-prey interactions between grasshopper mice, the closely related deer mice, and pinacate beetles. She elaborated, "When agitated, pinacate beetles assume a head-stance position and, from their anal glands, secrete a painful spray into the faces of their attackers, which include grasshopper mice and deer mice. Previous reports suggest grasshopper mice overcome the beetle's defenses by burying the abdominal tip of the beetle in the sand to avoid being sprayed. In comparison, deer mice appear to be less successful in their attacks."
The endowment will allow Olivia to travel to the Santa Rita Experimental Range in Southern Arizona where she can pair wild-caught grasshopper mice and deer mice with pinacate beetles in behavioral arenas that mimic their natural habitat. "I will record and analyze the behavior of these sister genera to determine whether or not there is evidence of adaptations that make the grasshopper mice more effective predators as compared to deer mice."
Olivia concluded, "I urge any student interested in field research to apply for this award. An opportunity such as this is one that does not come often, it provides invaluable experience that you may not gain elsewhere in your undergraduate career. If you're looking to stand out from your peers, this is your chance." The deadline for the Dr. Marvin Hensley Endowed Scholarship Fund in Zoology is March 15, 2017.
Share this story