Rhinos, Elephants and Leopards, Oh My! Kat Shupe's Summer Working on a Conservation Project in South Africa
Release Date: Jan 20, 2017
Categories: Undergrad News
By Kat Shupe
Sitting in the Johannesburg Airport, I remember thinking, first, how bizarre it is that their security dogs are Beagles, and second, that I am in Africa and I don't know anyone here and I am about to embark on the best experience of my life - or I'm a part of a scam and will be stuck here for 6 weeks with nothing. Luckily for me, it was the former. I am a candidate for a Bachelor of Science in Zoology from MSU, graduating this spring. This past summer I spent six weeks in South Africa working in conservation and wildlife medicine through a program called African Conservation Experience (ACE). ACE was created by a wildlife biologist whose funds had run dry while working on an Elephant project in South Africa. He teamed up with a group of students from England and created a way that they could contribute funds to the project while he involved them in genuine conservation work to keep the project going. Since then, ACE has grown into an incredible source of information and provider of practical conservation experience throughout Africa.
I spent my first four weeks living on a Big 5 reserve, Phinda Private Game Reserve, in the Kwa-Zulu Natal region (near the upper East coast of South Africa) wor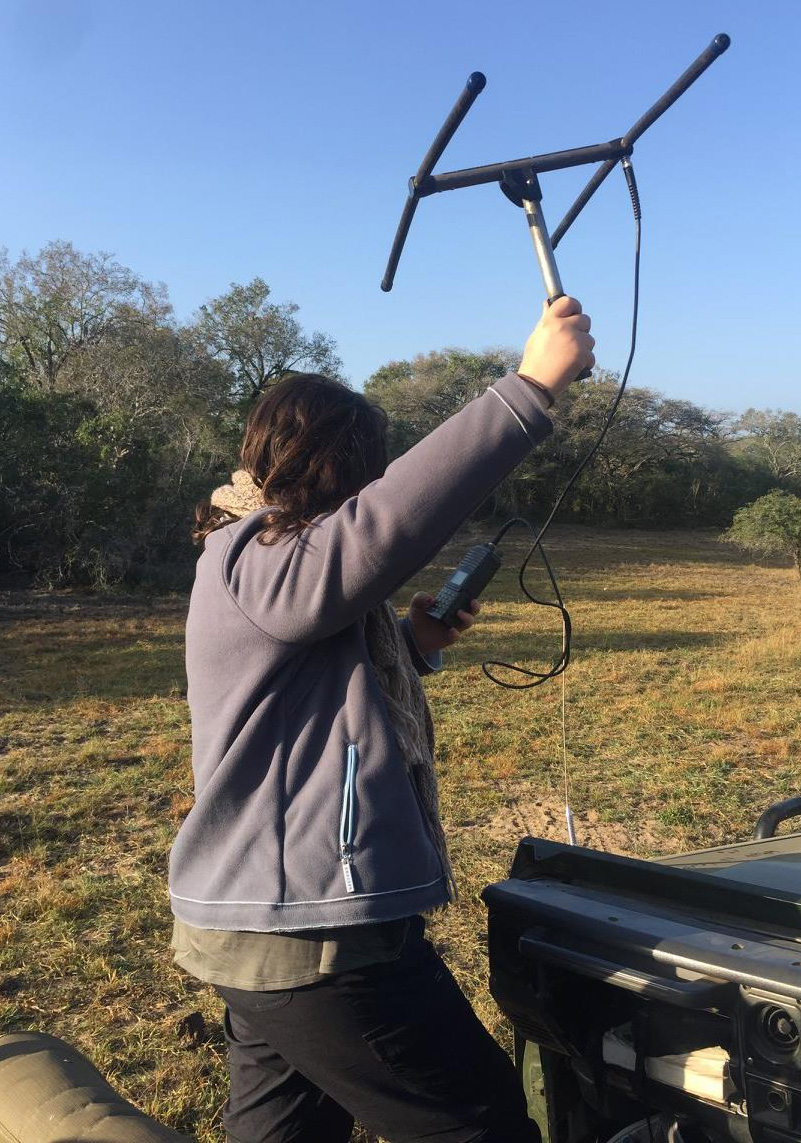 king with their research and habitat team. I was able to assist on three main projects during my time at the reserve. Panthera (the world's largest Wild Cat Initiative) is running a leopard census throughout South Africa through the use of camera traps at several reserves spread about the country. During my time at Phinda we were monitoring the camera traps for Panthera. Our second main project was creating an ID kit for Rhinos throughout the reserve in order to more successfully monitor and protect them. Phinda is a member of the Rhinos Without Borders Initiative, as well as the Black Rhino Initiative, making Rhino safety and protection one of the main focuses of the reserve. The third project I got to be a part of is a new study on contraception methods for Elephant herds within the park, which extends to any herds using the same kinds of contraceptives Phinda uses. On any given day we were either in the cruiser doing daily monitoring of populations throughout the reserve, or flying in helicopters darting Rhino and Elephant for procedures, or sorting through thousands of images from camera traps for the leopard census.
My final two weeks w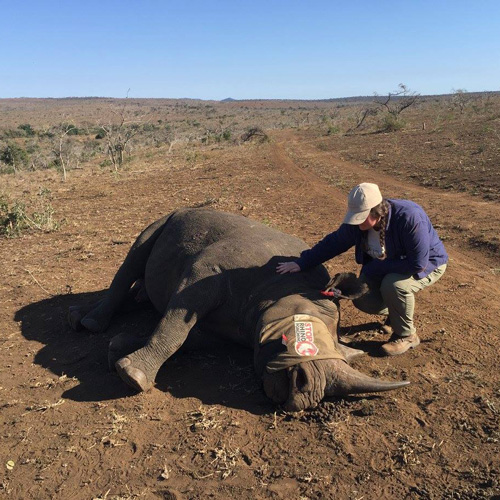 ere spent working in the Greater Kruger National Park area of South Africa in Hoedspruit. Here, I worked with a wildlife vet and lived with an incredible host family. My time with Dr. Rogers was spent working with a variety of animals daily, and commuting to different parks throughout the area for each procedure. The worked ranged from performing a biopsy on a horse to uncovering and attempting to diagnose a new disease observed in cheetah in the local endangered species center. We would get to observe surgeries at his practice during afternoon lulls, and I even got to go on a business trip with him to work with Black Rhino at a park across the country. Although veterinary medicine is not my focus, working in that setting provided me valuable insight on the medical aspects of conservation.
I sat at the same little café in the Johannesburg Airport waiting for my flight home, and even though it was the same me, and the same café, everything felt different about it. Six weeks prior I had little idea of where I was going, the people I would be living with, and the specific projects I would be working on. I would highly recommend taking the time to travel during your education at MSU because in those six weeks in Africa exceeded every one of my expectations and hopes for my time there. I left a new home filled with family from all over the world, experience working with animals I've spent years studying and learning about and hoping to see in their natural habitat. I got to be a part of research projects that allowed me to live my dream every day. Most importantly, my time in Africa game me a new perspective of the world and what I want my place in it to be.
Share this story