Undergraduate Research
Why Participate in Undergraduate Research?
Michigan State University is among the world's top research universities. Many scientists at MSU are leaders in their respective disciplines. Undergraduates are encouraged to get involved with these exciting research projects.
Undergraduate research gives students the opportunity to explore careers, improve analytical thinking skills, acquire hands-on skills, and develop a deeper understanding of a scientific discipline. Research experience is critical for admission into some graduate programs and employment in some scientific careers.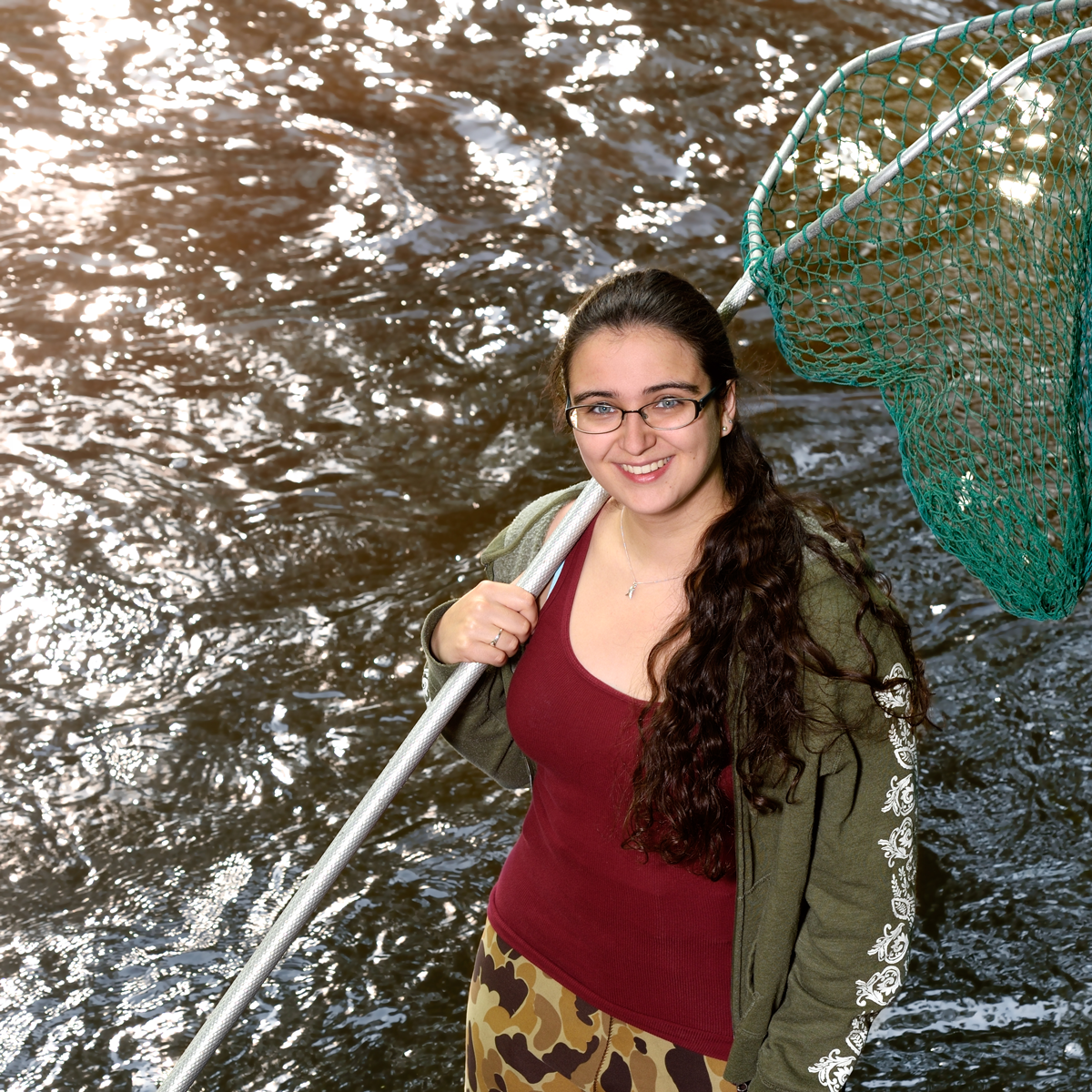 "Getting involved in research starting freshman year has shaped my career in monumental ways. It gave me connections, experience, and credibility as a young scientist." Clara Lepard
Where Do I Look for Research Opportunities?
Already Have Research Experience?
Get College Credit
Want to get college credit for your research experience? Meet with an Integrative Biology advisor to learn about independent study.
Develop Independent Projects
Talk with your faculty mentor about conducting your own independent research project. Need funding for your project? Apply for our department scholarships and/or College of Natural Science scholarships and grants.
Become a Dean Research Scholar
Dean Research Scholars are a group of outstanding students selected to represent the College of Natural Science by showcasing student success to alumni at various events. Dean Research Scholars receive scholarships from the College of Natural Science.
Become an Undergraduate Research Ambassador
Undergraduate Research Ambassadors are undergraduates participating in research at Michigan State University who help lead undergraduate research-related workshops, assist with University Undergraduate Research and Arts Forum (UURAF), and represent the Undergraduate Research Office at events throughout the year.
Present Your Research
Presenting your research on-campus at MSU's University Undergraduate Research and Arts Forum (UURAF) or Mid-Michigan Symposium for Undergraduate Research Experiences (MID-SURE) is a great way to improve your communication skills and build your network.
Funding is available from the MSU's Undergraduate Research Office for undergraduate students to present their research off-campus at conferences hosted by professional organizations (e.g., Animal Behavior Society). Students are also encouraged to participate in the Council on Undergraduate Research's annual undergraduate poster session in Washington, D.C.
Publish Your Research
As a student, you can publish your original research in MSU's ReCUR Magazine or collaboration with faculty and graduate students to publish a manuscript in a scientific journal.
Consider Graduate School
Graduate studies build upon the foundation of your undergraduate coursework. In graduate school, you will study a particular topic in detail. To get the most out of a graduate program, have clear career goals and ideas about what you want to study before you apply. Learn more about graduate school.